[:en]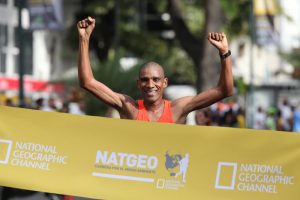 This is a global initiative that began in April 2010, when the National Geographic Channel carried out this action in Asia, with a single purpose, that people contribute to counteract the effects of global warming and thus, ensure a better environment for future generations.
Venezuela is the first country to join the initiative in Latin America and the first race walk takes place. BrandCom assumes the responsibility of managing all communications generated before and after the event and coordinating all public relations work and strategic alliances with the private sector and Non-Governmental Organizations to add value to the initiative.[:es]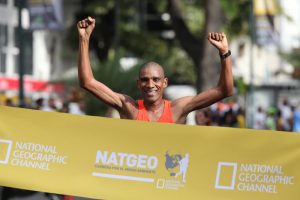 Se trata de una iniciativa global que empezó en abril de 2010, cuando National Geographic Channel realizó esta acción en Asia, con un solo fin, que las personas contribuyan con pequeños actos cotidianos para contrarrestar los efectos del calentamiento global y así, asegurar un mejor ambiente a las futuras generaciones.
Venezuela es el primer país que se une a la iniciativa en Latinoamérica y se instala la Primera Carrera-Caminata. BrandCom asume la responsabilidad de manejar todas las comunicaciones que se generan antes y después del evento y de coordinar todo el trabajo de relaciones públicas con medios de comunicación y alianzas estratégicas con el sector privado y ONG´s para agregar valor a la iniciativa.
Se logran alianzas para la colocación de spots promocionales, gratuitos, en dos canales de televisión, avisos de prensa y generación de contenido en medios impresos y digitales.[:]